You are buying:
Set of memorabilia magnets
① Pick your size and number of tiles:
Regular price

Sale price

€20.00 EUR

Unit price

per
② Upload your photos:
③ Add to cart
Please wait for your images to show the "Upload Complete" status before adding to the cart
Shipping and Delivery Info
Remember your loved ones and gift this to your close friends and family so that they remember them as well
Personalize this template with an image of your choice in the frame and a black and white watermark in the background, name, town, date and age.
These Fridge Magnets come in a size of 10x6.5cm (3.8x2.6in)
Printed on high quality photo paper, attached to a magnetic support.
The prints have an approximate thickness of 1mm and are flexible.
Share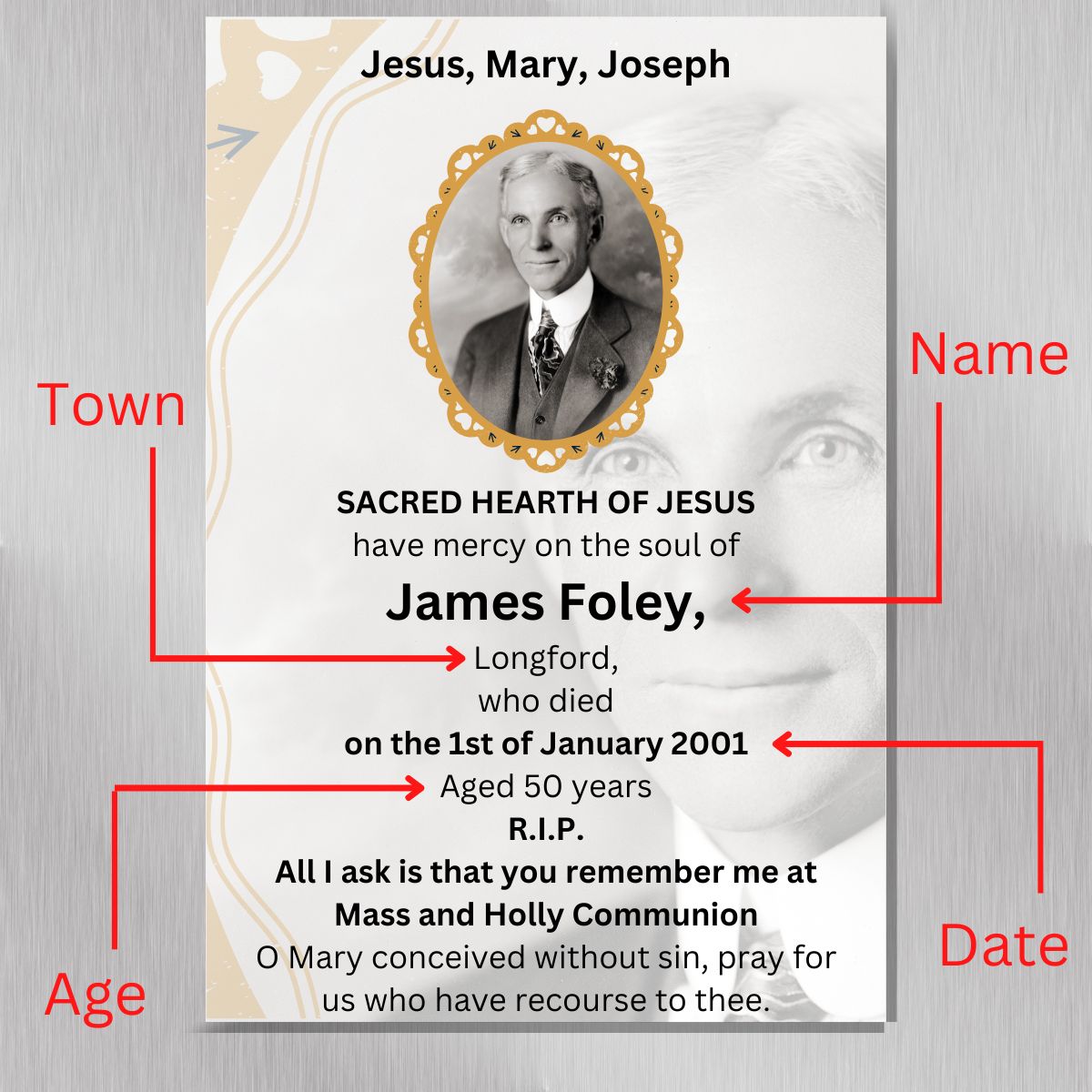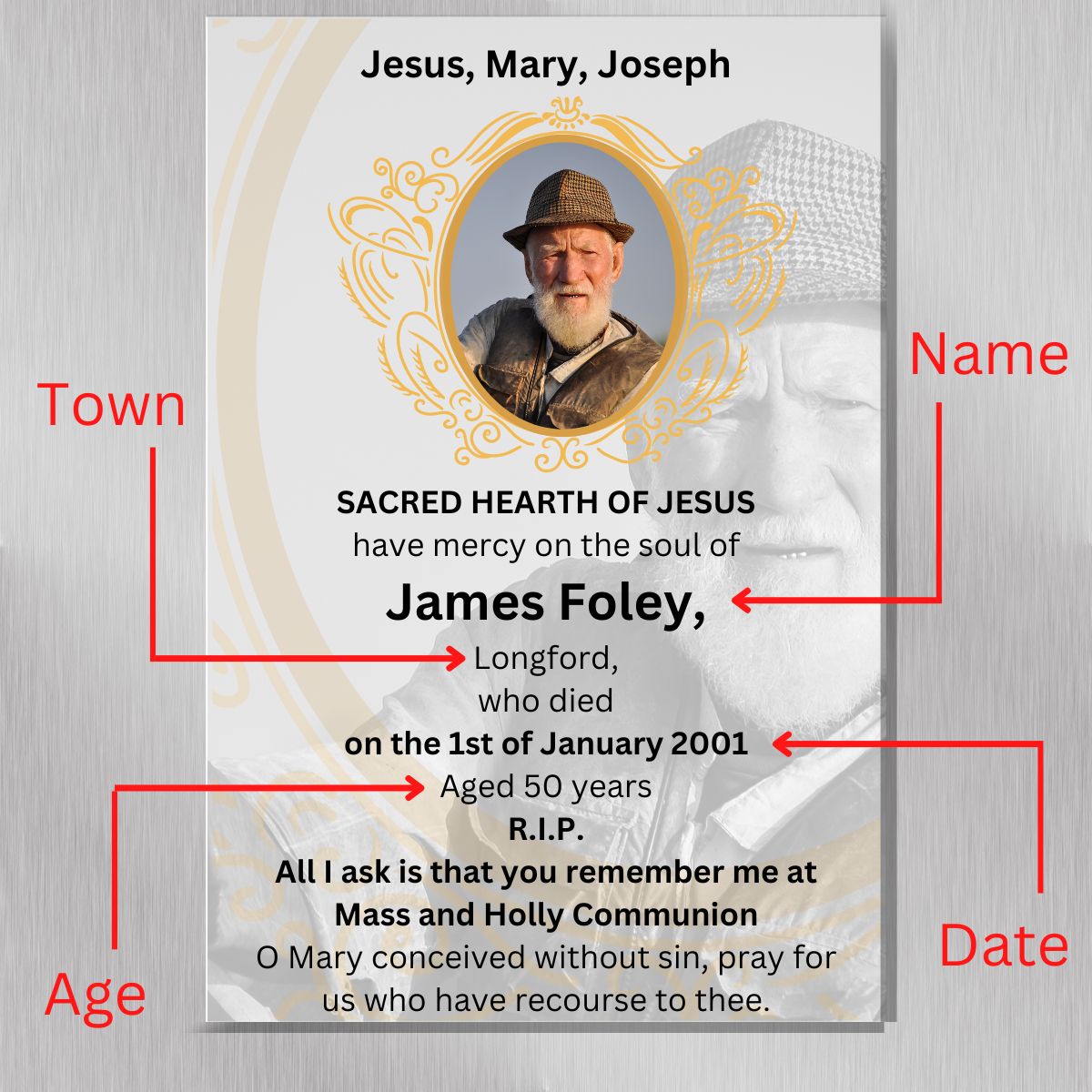 Shipping and Delivery
All our products are made in Ireland and shipped from Ireland
Spend up to 45€, pay 7€ for delivery (7-14days)
Free Delivery for orders over 45
€ (7-14days)
Spend up to 45€, pay 9€ for delivery (7-14days)
Free Delivery for orders over 45
€ (7-14days)
Spend up to 45€, pay 10€ for delivery (7-14days)
Free Delivery for orders over 45
€ (7-14days)
Spend up to 45€, pay 10€ for delivery (7-14days)
Free Delivery for orders over 45
€ (7-14days)
Spend up to 45€, pay 9€ for delivery (7-14days)
Free Delivery for orders over 45
€ (7-14days)
Spend up to 45€, pay 9€ for delivery (7-14days)
Free Delivery for orders over 45
€ (7-14days)
Spend up to 45€, pay 10€ for delivery (7-14days)
Free Delivery for orders over 45
€ (7-14days)
Spend up to 10€, pay 2.5€ for delivery
Spend between 10 and 25€, pay 4.5€ for delivery
Spend over 25€, pay 6€ for delivery
Spend over 30€, get FREE DELIVERY *Limited Offer*
Spend up to 45€, pay 9€ for delivery (7-14days)
Free Delivery for orders over 45
€ (7-14days)
Spend up to 45€, pay 9€ for delivery (7-14days)
Free Delivery for orders over 45
€ (7-14days)
Spend up to 45€, pay 10€ for delivery (7-14days)
Free Delivery for orders over 45
€ (7-14days)
Spend up to 45€, pay 10€ for delivery (7-14days)
Free Delivery for orders over 45
€ (7-14days)
Spend up to 45€, pay 10€ for delivery (7-14days)
Free Delivery for orders over 45
€ (7-14days)
Spend up to 45€, pay 10€ for delivery (7-14days)
Free Delivery for orders over 45
€ (7-14days)
Spend up to 45€, pay 9€ for delivery (7-14days)
Free Delivery for orders over 45
€ (7-14days)