Amazing Photo Tiles
Introducing the fantastical world of our products at Round Prints! We don't just make stuff; we craft treasures of quirkiness and creativity that'll leave you grinning like a Cheshire cat on a psychedelic adventure.
Our art is like a unicorn in a world of plain old horses - unique, magical, and guaranteed to make your heart race. Each piece is born from the whimsical minds of our artisans, who sprinkle fairy dust and pixelated dreams onto canvas, creating art that will teleport you to alternate dimensions (figuratively speaking, of course).
Whether you're seeking a portal to the cosmos with our celestial prints or diving into a whimsical wonderland of geometric masterpieces, our products are like the keys to secret doors in your imagination. So, buckle up and embark on a journey through our wonderland of artistry at Round Prints – where ordinary is banned, and quirky is king!
🔧✨ From the workshop to your wall faster than you can say "snap, print, adore"! 🚚 In the blink of an eye (okay, maybe 5 days), your space is about to get an Infinity Tiles and Round Prints makeover!

⏰ We don't mess around - our workshop elves kick into high gear, ensuring your order is ready to party in just 48 hours. That's right, two days! 🎉

🌍 Now, if you're in the beautiful land of Ireland, brace yourself for the magic in 3 to 5 working days. If you're living the jet-set life outside Ireland, it's a fashionably fabulous 5 to 10 working days. ✈️ More deets on Shipping Times and Delivery charges? We've got you covered here: Shipping Times and Delivery charges

Get ready to transform your space at warp speed – because we believe in delivering joy, not just packages! 🚀🖼️

Quality print 🖨

Our photo tiles are custom made with your pictures, printed in High quality onto High Quality Glossy Photo Paper & Pigment based Inks making your Infinity Tiles, Round Prints, Mini Tiles and Fridge magnets a Premium Photo Tile product and a pleasure to look at
Great personalized gift

🎁 Looking to upgrade your gift-giving game? We've got the scoop on the ultimate personalized presents that scream, "You're the best gift-giver ever!" 🌟

📸 Picture this: Round photo tiles and square framed wonders that aren't just gifts; they're memory masterpieces! 🎨 Whether it's birthdays, anniversaries, weddings, or a random Tuesday that needs some extra sparkle, our quality prints are your ticket to guaranteed success and unmatched originality.

💖 Forget the clichés; let's talk about turning moments into visual poetry. Our personalized round photo tiles are more than just a gift – they're a VIP pass to someone's heart. The kind of present that makes you the reigning champion of thoughtful gestures!

🌈 No matter the occasion, our square-framed wonders bring a touch of class and a dash of personality. We're not just printing; we're crafting moments that last a lifetime.

🚀 So, toss aside the generic gifts and wrap up a slice of uniqueness. Elevate your gifting game, because with our photo wonders, every occasion is a canvas waiting for a splash of magic! 🪄🖼️

Stunning Memorabilia

Create stunning personalized wall-art from your favourite photo memories. You can create a collage made up of your most recent holiday or vacation photos or maybe your wedding or any other special occasion.

Money back guarantee

💸 And here's the kicker: not feeling the love when your package arrives? No worries! We're all about that happiness vibe. Complete refund vibes, to be precise. We're not satisfied unless you're over-the-moon thrilled and completely satisfied. 🌈✨
Value based Gift Card
Regular price

Sale price

€25.00 EUR

Unit price

per
Share
View full details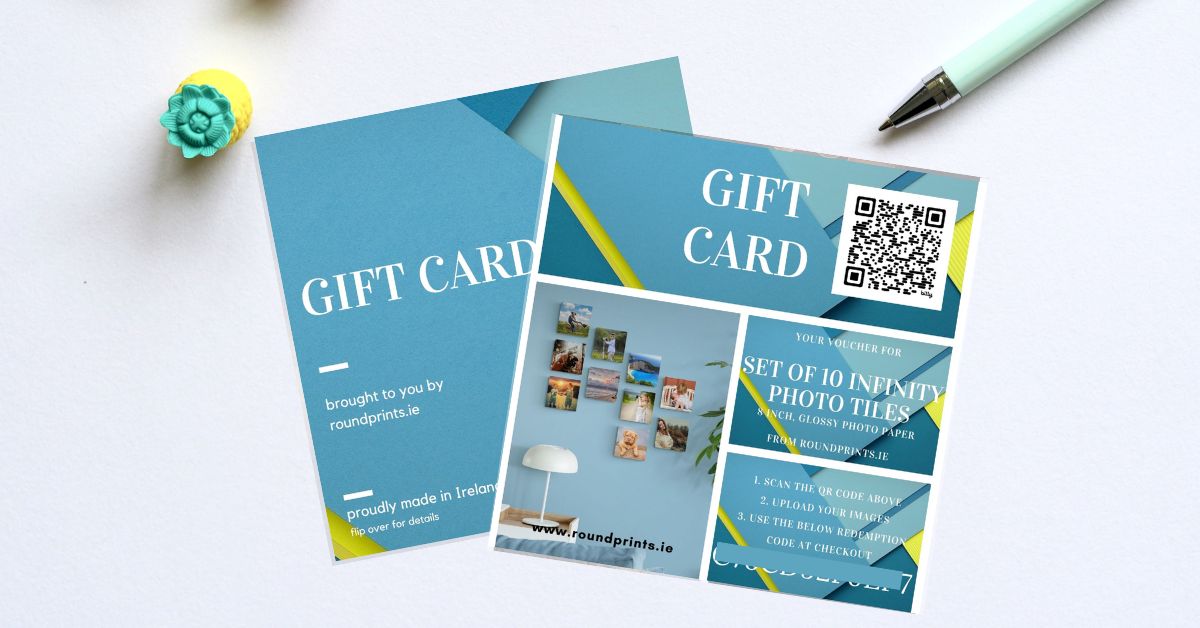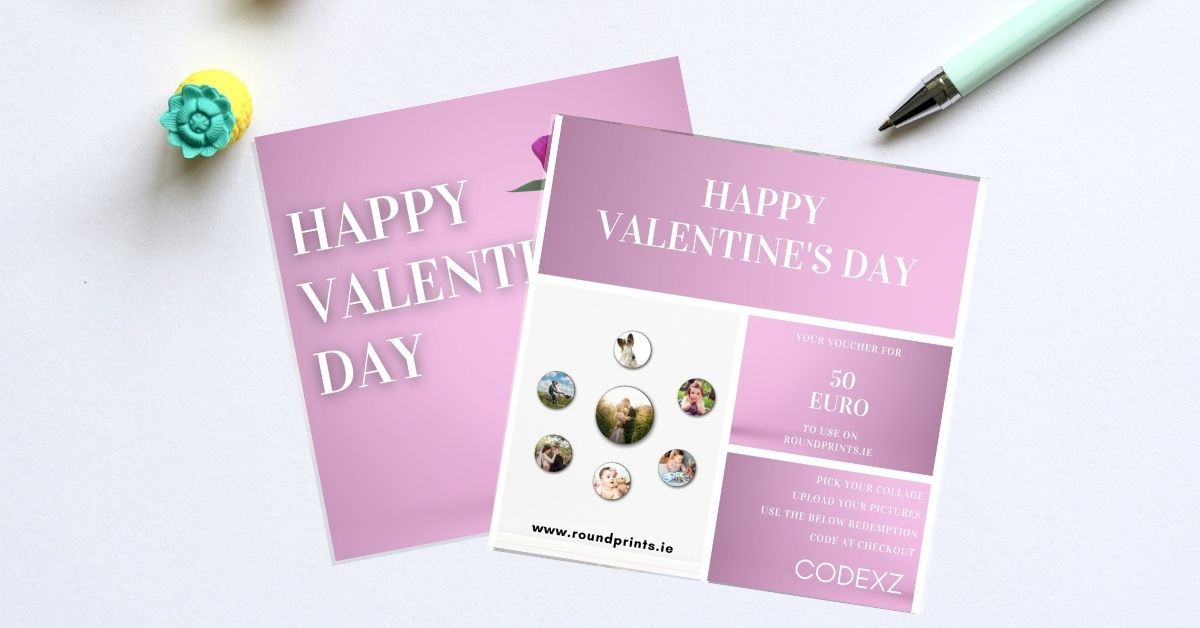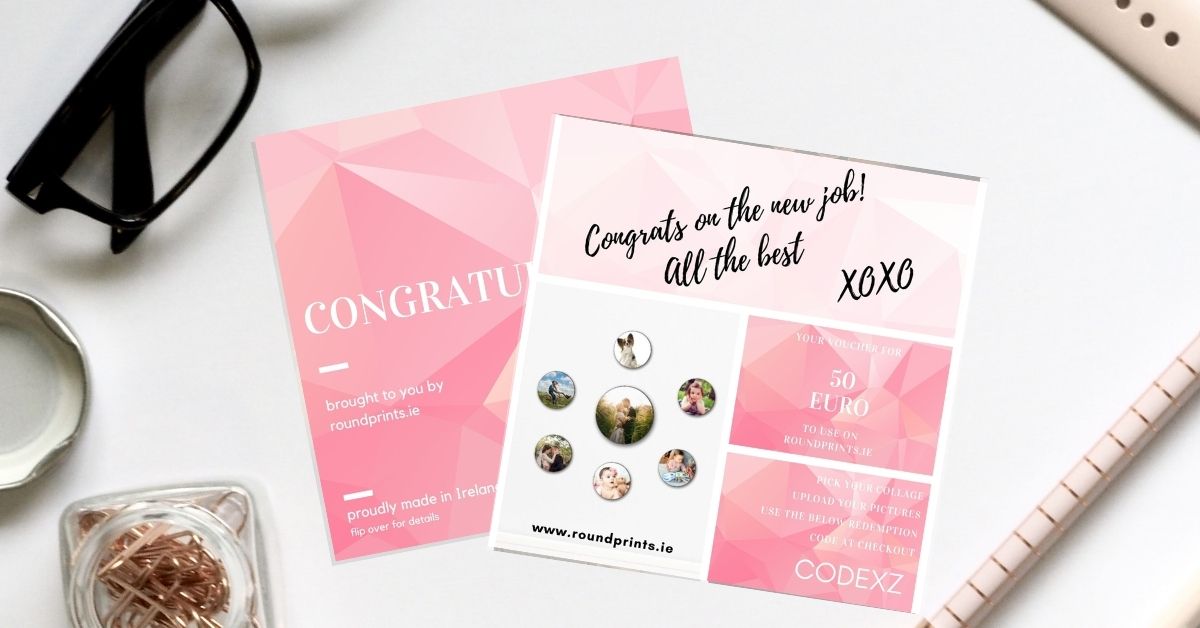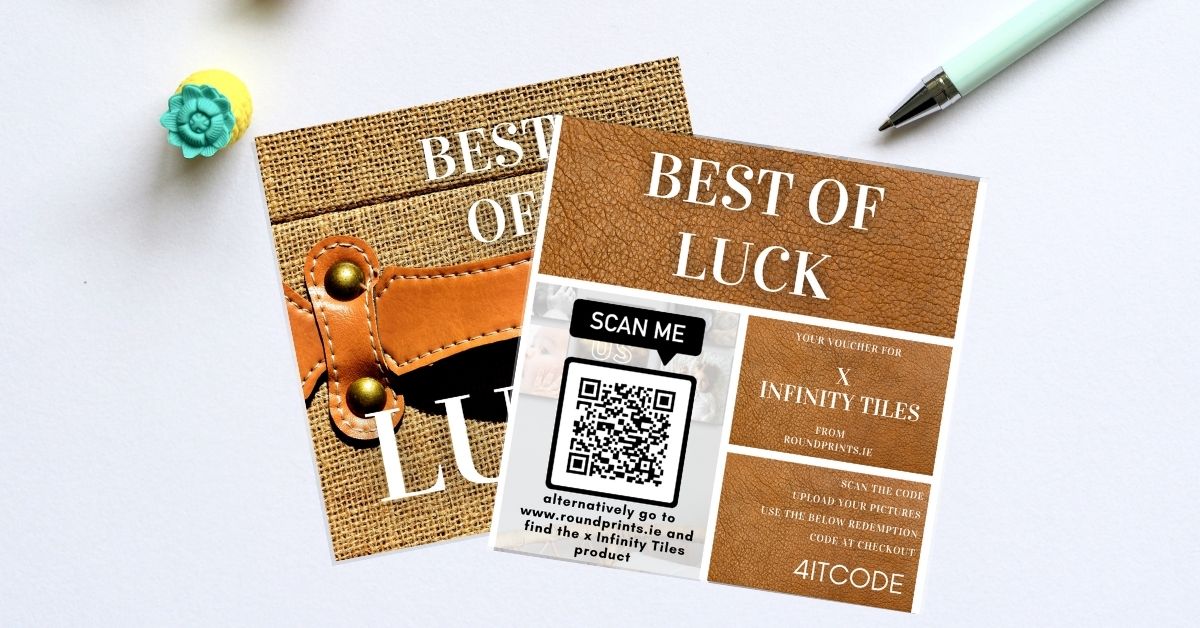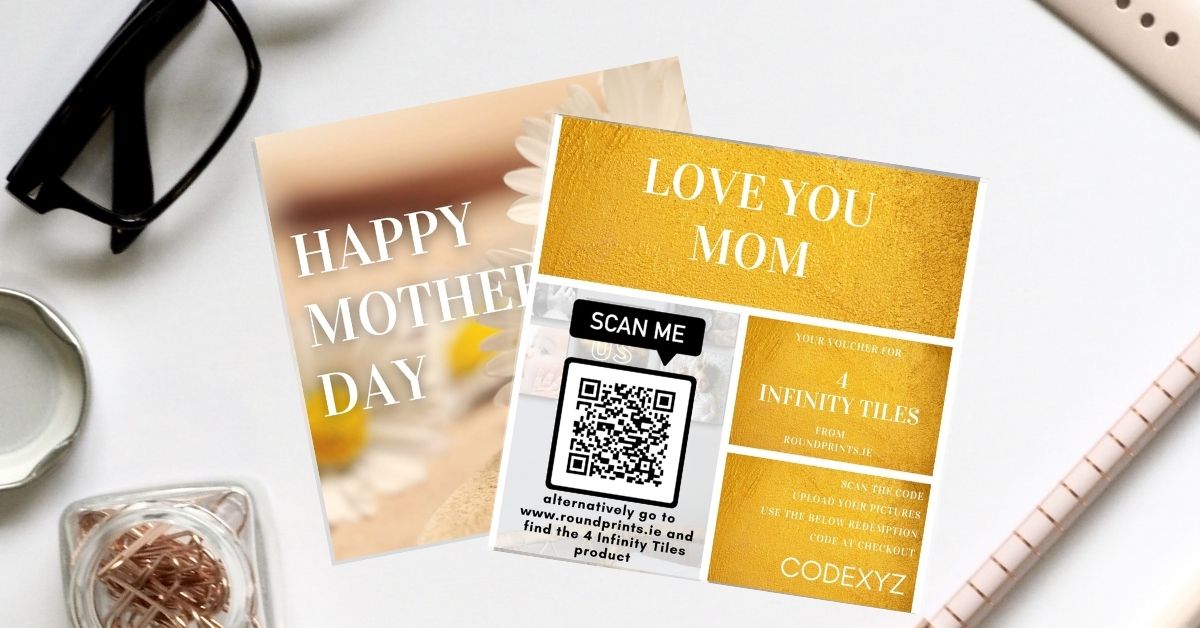 What our customers say
⭐⭐⭐⭐⭐

Absolutely loving my hexagonal photos from Round Prints. It was easy to track the parcel as the customer service was very helpful. The quality of the product is impressive . And for a great price too!

Krystal from Germany

⭐⭐⭐⭐⭐

I found round prints by accident and I'm so glad I did. The website is easy to use, delivery was fast and the end product is gorgeous. Will definitely be using them again.

Judith from London, UK

⭐⭐⭐⭐⭐


Very happy with my purchase and dealings with this company. Website is very easy to use -simply upload your photos direct from your device. it will tell you if the photos are the correct quality / size straight away. You get to position your pictures before finalizing your order. Delivery was really quick. The pictures arrived well wrapped and I put them up almost immediately. So easy to use and the colours are so bright. I have already ordered more because we loved them so much. Really good value also. Thank you
Maeve from Ireland